I'm always very lazy on Friday.
I love Friday as it's the last day of the week. Eventhough I'm working on weekends but meeting people on the weekends are different. Totally a different group of people. The weekday groups gelak sampai sakit perut.
Yesterday in Modern Maths class a blur and lawak form four guy, always menunggang-terbalikkan cosine, sine and tangent... I started giving questions and he sat there still trying to figure out which one to use. Everybody was laughing at his blurness. Then, when I gave the last question, then stopped for a few seconds cause one of them was telling a joke, suddenly he said he finished that question already. Hahahaha!!! All of his friends asked him how did he manage to answer the question when my question was not out yet..... Real blur... Anyway, I just finished his project for him and he owed me RM270 as I'm charging him RM15 per piece. Kiddingnya lar... He's going to cook for me kua.....
Justin, another boy, went hiking in Mount Kinabalu last week. He got a swollen and greyish toy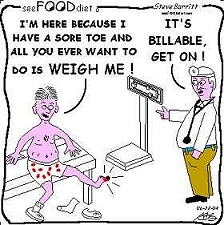 coz he slipped and tersepak seketul batu besar. It will take at least six months for him to heal. Again the blur guy asked him what happened. We decided to create a story about his injury. He ended getting the story as Justin was having sex with somebody else's girlfriend, when the girl's boyfriend barged into their room, Justin tried to kick the door closed resulting in his toe terkepit di pintu. Another two hours of laughter and learning. Creative imagination!
This week and next week exam week lagi.
Hopefully all of them will survive.