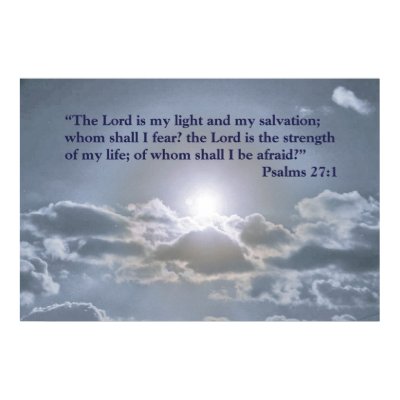 Fear was the first sinful and destructive emotion that came upon mankind. Fear affects us all. There are approximately 365 'fear nots' in the Bible. Many times when God spoke to man or sent a divine messenger, He prefaced it with "Fear not". Why? Because this is the way our natural nature responds
.
Every believer, to walk victoriously must come to this conclusion and enter into this reality that
"The Lord is my light and my salvation, whom shall I fear. Yes, the Lord is the strength of my life, of whom shall I be afraid?"
Make sure you handle fear and harmful stress, God's way and let Him be the strength of your life.
~ Actions cures fear! ~