[Philippians 2:5]
As a Christian we have the privilege and responsibility of having the Holy Spirit to lead and direct us. It is always God's desire to give us the best, as declared in....
This is what the Lord says - your Redeemer, the Holy One of Israel:
" I am the Lord your God, who teaches you what is best for you, who directs you in the way you should go."
[Isaiah 48:17]
But to have the 'mind of Christ' there are certain activities we need to get involved in.
Meditate and memorise.
Spend time each day studying, mulling and meditating on the Scriptures and then taking key verses and write them out on cards and memorise them.

*Hehehe... you no need to write coz I wrote for your in our memory verses thread liao

*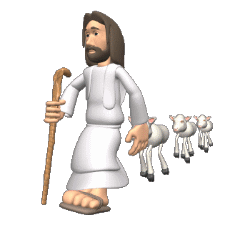 Inspirational
Make sure, each day, you are reading, listening and viewing inspirational materials, books, tapes and videos.
Nourish
If you point these things out to the brothers, you will be a good minister of Christ Jesus, brought up in the truths of the faith and of the good teaching that you have followed.
As well as what we put into our minds, fellowship with other vital Christians also nourishes our walk with the Lord.


Discipline
One of the characteristics of the Holy Spirit is discipline, and we need our minds to be constantly under His discipline.

The Bible says a born again believer 'has the mind of Christ' so let us develop and expand our Spirit controlled mind.

The task ahead of you, is never greater than God's power behind you.