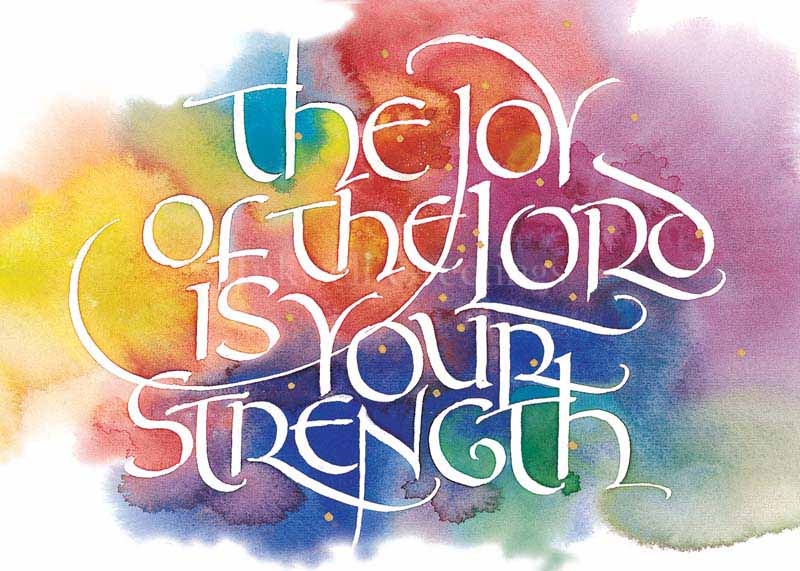 Nehemiah said, "Go and enjoy choice food and sweet drinks, and send some to those who have nothing prepared. This day is sacred to our Lord. Do not grieve, for the joy of the Lord is your strength."
[Nehemiah 8:10]
What a way to start the day! Every morning when you wake up, you have the choice to either be - sorry, grieved and depressed OR to have the joy of the Lord to be your strength. That is why you should never start the day by reading the newspaper, or you will be sorry, grieved and depressed! Make sure you fill yoru mind with the positive promises and blessings of God and then you will have the joy of the Lord to be your strength right throughout the day.
The way you start the day and what you expect from each day, will determine what sorrt of day you will have.
Choose to make every day a GOOD day! Each day is a new, unrepeatable, once in a life time gift. To many, life is a rehearsal and they never get on the stage. God is not only the God of history and of the future, but is also the God of the NOW!
God wants you to rejoice and be glad in this day.
If you want to live life to the maximum, you must learn how to rise early and seize the day. Get the jump on it, before it gets the jump on you.
O God, you are my God, earnestly I seek you;
my soul thirsts for you, my body longs for you,
in a dry and weary land where there is no water.
I have seen you in the sanctuary and beheld your power and your glory. [Psalm 63:1-2]
If you do this, then you can experience this...
For through me your days will be many, and years will be added to your life. [Proverbs 9:11] *I'll try not to shorten your life...hehehe*

~ Invest in the present. It is the only time you have got. ~