they are my counselors.
[Psalm 119:24]
Let us look at some of these God-given desires.

I will delight in your decrees;

I will not neglect your word.
[Psalm 119:16]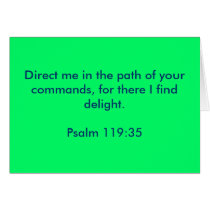 Their hearts are callous and unfeeling,
but I delight in your law.
[Psalm 119:70]

Let your compassion come to me that I may live,
for your law is my delight.
[Psalm 119:77]
If your law had not been my delight,
I would have perished in my affliction.
[Psalm 119:92]
"Anything that dims my vision of Christ or takes away my taste for Bible Study, or cramps my prayer life, or makes Christian work difficult, is wrong for me and I must, as a cHristian, turn away from it."
In choosing the best, we need to reject hindering mind sets and activities, and delight ourselves in God's liberating truths
.
~ God gives the very best, to those who leave the choice with Him ~