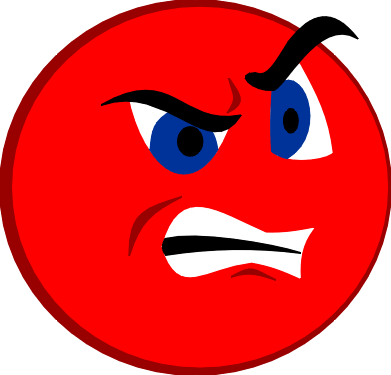 I am ANGRY~! I'm hurt and I'm upset~! I feel so trap. I hate everything. I hate it so much that I have to adopt the 12 steps of Alcoholics Anymous' to curb my addiction towards the Internet mainly Facebook and my own excessive blogging. Just change the word 'alcohol' to 'Internet'...
and I feel like crying... feel like crying a bucket full... I can't go on... it's so hard...
I'm even more upset when I went to get my skeins of thread to start on my major masterpiece. I'm not upset because I went to buy thread. I'm upset because I spent money. I wanted to buy one book but I ended up buying two. I hate myself so much for spending money whenever I step out of the house. I fail to even do window shopping. I am so upset until now that I went speeding... but within the speed limit... and the phone call during my need for speed put more damage to my already damaged emotional self. I'm upset over everything and I'm upset over nothing. Everything seems to be beyond my grasp. Grasping on thin air.... It's so hard... it's easier to click 'Online' and start chatting away... It's so much easier to click away...*reduced to tears* ... It's my fifth day and it's killing me... this is so hard...
Do the alcoholics survive even with the 12 steps or mostly puncture halfway through? I know I'm about to puncture and a big hole it will be...
‎"It's not whether you do or not do but having the resolution to choose either." E.L. (Erratic Laconic)
That's a good one, Donkey... *kicks Donkey continuously... release anger*